The Los Angeles Chapter of the National Congress of Black Women, Inc., is making history August 15, 2010 with its First West Coast Anniversary Installation and Awards Luncheon, silent auction and exclusive unveiling of sculptures by Artis Lane who is the artist responsible for the Sojourner Truth Memorial that now restsat the United States Capitol Visitors Center, Emancipation Hall in Washington, DC. The highly anticipated luncheon, auction and unveiling will be held at the Hyatt Regency Long Beach, 200 South Pine Avenue, from 2:00 PM to 5:00 PM.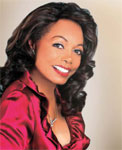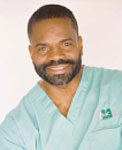 With Florence LaRue, the lead singer of the 5th Dimension, as the mistress of ceremony; guest speakers Dr.E. Faye Williams, the National Chair of the National Congress of Black Women; and Dr. Bill Releford of the Black Barbershop Health Outreach Programs, the afternoon is definitely one that everyone will enjoy.
In addition to the guest speakers, painter/sculptor Artis Lane; LAUSD Board Member Marguerite LaMotte; Congresswoman Laura Richardson, UCLA Professor, author and Poet Dr. Toni Yancey, and Dr. Bill Releford are the National Congress of Black Women, Los Angeles' First Installation Award Honorees.
For more information and the opportunity to be part of this historic event, please call (800) 895-3180 or visit the website www.ncbwinclac.org.